For VISA Business




Card Holders
Collect VISA Card transactions up to INR 300,000/ free of cost
Free subscription to the Premium Online Store and Premium Website for 6 months
Free Shipping for the first 15 shipments

Free subscription to Instamojo Apps for 6 months
For VISA Consumer

Card Holders



Collect VISA Card transactions up to INR 200,000/ free of cost
Free subscription to the Premium Online Store and Premium Website for 3 months
Free subscription to Instamojo Apps for 3 months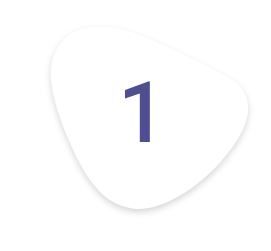 Validate your VISA card by making a
₹ 10 transaction, this amount will be auto-refunded to you.
Please make sure to enter the correct email id and phone number while making the payment.
Signup with the email id used while making the validation payment and upload your KYC docs ie. PAN Card and Bank Account statement
You will receive an email from Instamojo with the offer details within 48 hours.
Make a ₹ 10 transaction to validate your VISA Card and avail the offer
Payments SolutionsDesigned For Indian SMEs

Start Selling Online,In Minutes
Streamline Cash FlowNeeds With Mojocapital
Instamojo offers online payment solutions designed to cater unique requirements of Indian MSMEs. Create payment links, embed pay buttons, integrate payment gateway in website Apps & many more.& more.
Bring your business online & start selling with ease. With features geared towards growing your sales, Instamojo has everything you need to build, manage & grow your online business.
Get bite-sized business loans powered by mojoCapital and sort out your cash flow requirements. Now focus on scaling your business & enabling growth.
The email used to make the authentication transaction should be used while creating the account.


The card used for the authentication transaction can be used only once.


The offer only applies to businesses signing up using this flow.


If you already have an account on Instamojo, then you are not eligible for the offer.


The free transactions are valid on transactions made using Visa cards. Charges to other transactions will be as per regular fee.


At the time of transactions, regular fee will be charged. The fee for transactions made using Visa cards will be reimbursed to you at the end of each month.


All of Instamojo's terms (instamojo.com/terms) will apply irrespective of this offer, unless explicitly stated otherwise.


Instamojo reserves the right to withdraw or restrict anyone from availing the offer, at its sole discretion


For the avoidance of doubt, while Visa has facilitated this Offer for the benefit of Visa cardholders, the Merchant is the sole provider of all goods and/or services under this offer.


Accordingly, the Visa Cardholder understands, acknowledges and agrees that the procurement by him/her of any goods and/or services under this Offer shall constitute a contract solely between the merchant and him/her, and Visa is not, nor will become, a party thereto.


Any claim, complaint or dispute of any nature arising out of or in relation to the procurement, or attempted procurement by the cardholder of any goods and/or services under this offer (each a "Claim") shall be settled by the Visa Cardholder directly with the Merchant, and Visa Cardholder shall not make any Claim against Visa.


Without prejudice to the foregoing, and to the fullest extent permitted by law, Visa shall not be liable to any person for any loss, damage, expenses or claim (whether direct or indirect) in relation to any personal injury, death, false representation, damage or omission arising from or in connection with the usage or attempted usage of the Offer or goods and/or services provided under the Offer.


© 2020, Instamojo Technologies Pvt. Ltd.